PLEXIGLAS® is one of the world's most precious and versatile plastics. It can be manufactured with many different functional properties and surfaces, offering high light transmission, light diffusion, sight screening, heat reflection, heat insulation, sound reflection, and so on …
Weather resistance and transparency ensure a long service life for PLEXIGLAS® in many applications. It is therefore the ideal material for all outdoor projects. PLEXIGLAS® is characterized by elegance, brilliance and color consistency. With these attributes, it draws attention to all indoor items, messages and designer objects.
30 Year Guarantee
We guarantee that clear-transparent solid sheets, multi-skin sheets, corrugated sheets, blocks, tubes and rods marketed under the PLEXIGLAS® trademark will show no yellowing and will retain a high level of light transmission for 30 years.
PLEXIGLAS®
PMMA sheets and blocks with unbeatable resistance to UV light and weathering, combined with durability. The products are either clear and brilliant or available in a large number of opaque, translucent, transparent and fluorescent colors.
Applications:
for shopfittings, displays, structural glazings, signage, furniture, technical parts, functional models and many other applications
Standard Sizes and Colors:
Thickness: 1.5mm – 25mm
Sheet Size: 1220mm x 1830mm, 1220mm x 2440mm, 2030mm x 3050mm
Colors:Clear, Diffuser White, Various Colors (limited sizes)
PROVIDING GREATER COMFORT THROUGH VISUAL AND THERMAL EQUILIBRIUM (Skylight Roofing System)
This material's velvet surfaces are robust, pleasant to the touch and discretely light-diffusing. Sheets are available with a matte satin surface on one or both sides, or with diffuser beads evenly distributed throughout the material, in various colors.
Applications:
luminaires and lighting engineering, displays and dispensers, furniture, shop fittings, tradeshow booths,
Thickness: 3mm, 6mm
Sheet Size: 1220mm x 2440mm
Colors: Crystal (Clear) 0F00, Snow (White) WH10, Ice Green 6C03
Sheet Size:2030 x 3050mm
Colors:
Apricot 8H05 DC
Citru 1C01 DC
Ice Blue 5H03 DC
Kiwi 6H07 DC
Mandarin 2H08 DC
Melon Red 3H04 DC
Plum 4H01 DC
Strawberry 3C01 DC
Terra 8C01 DC
PLEXIGLAS® GALLERY
Pictures of high personal or material value are presented in particularly exposed places. Photos, paintings, pictures or certificates are well lit to show off their brilliant natural colors. The required protective glazing affords a clear view while preventing access. But added to the risk of mechanical damage is the far greater threat posed by aggressive UV rays from sunlight or halogen light.
PLEXIGLAS Gallery® is the best UV blocker among glazing materials. Unlike conventional picture glass (float glass), PLEXIGLAS Gallery® completely filters out destructive UV rays; PLEXIGLAS Gallery® UV 100 provides at least 99.7 % UV protection (at 3 mm material thickness). The colors, canvas and paper of the artwork are durably protected. PLEXIGLAS Gallery® therefore complies with the highest conservation requirements.
The Best Protection for People and Property
When a picture with conventional glazing falls or is dropped, the floor is covered with a myriad large and small slivers with sharp and jagged edges. Injuries are almost inevitable. But they don't need to be. PLEXIGLAS Gallery® is eleven times more breakresistant than float glass. It withstands many a blow that would certainly shatter float glass. This is an inestimable advantage for picture glazing in public buildings like kindergartens and schools.
The New Benchmark for Artwork Protection
PLEXIGLAS Gallery® UV 100 is a high-quality, highly transparent grade of acrylic with two gloss surfaces for glazing that protects the exhibit from almost 100% of UV light.
PLEXIGLAS Gallery® UV 100 AR (non-glare)
has a non-glare surface on one side that diffuses disturbing light reflected from windows or lamps, for example
Stock Size: 3mm x 2030mm x 3050mm
Color: Clear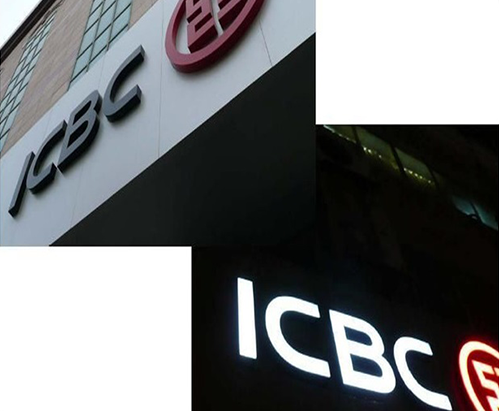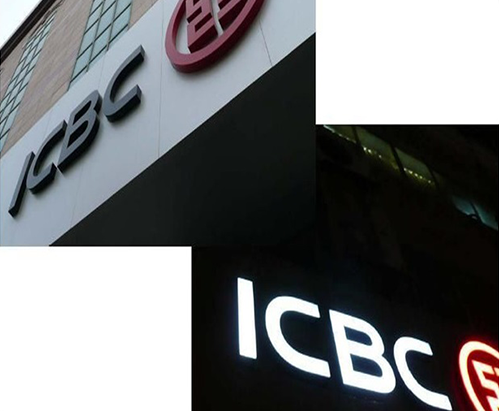 PLEXIGLAS® OPTICAL
PLEXIGLAS® Optical hard coated (HC) is an extruded acrylic sheet material. The surface coating offers excellent resistance to abrasion and chemicals and the material also shows outstanding optical properties. The sheet is coated on one side and is particularly recommended for demanding applications exposed to heavy wear and frequent cleaning. PLEXIGLAS® Optical hard coated also provides optimal protection in high-traffic areas. The coating preserves the material's surface appearance.
Stock Size: 3mm x 2030mm x 3050mm
Color: Clear
PLEXIGLAS® HI-GLOSS
A noble appearance and special deep-view effect are the characteristics of these high-gloss solid sheets, which are available in various colors and with up-to the-minute décors.
Stock Size: 6mm x 1025mm x 3050mm
Colors: White, Black, Red
PLEXIGLAS® SOUNDSTOP
These specialty products offer effective noise control and wind protection. The sheets are sound-reflecting, impact-resistant, highly transparent and contain embedded polyamide threads for sliver retention. They are also available with bird-deterrent strips.
PLEXIGLAS RADIANT
Every Color of the Rainbow
changes its color depending on the viewing angle
uses ambient light to create its own lighting effects
produces mirror-like reflections
shines in every color of the rainbow
is easy to saw, mill, drill, bend and polish
can be thermoformed into almost every desired shape
Stock Size: 3mm x 1220mm x 2440mm
Color: Radiant
PLEXIGLAS STERLING
Outshining silver and gold
metallic gloss surface on one side (C1)
the metallic surfaces provide a superior, high-class effect on both clear and colored PLEXIGLAS®
the clear PLEXIGLAS® layer creates a very special deep-view effect
on clear substrate material, luminous engravings look very noble
on colored substrate material, the engravings on the metallic side appear in this color
can be routed, drilled, sawed and formed
Stock Size: 3mm x 2030mm x 3050mm
Color: Silver and Gold
ACRYLIC MIRROR
Highly reflective material with extensive design flexibility.
It is non-shattering, impract-resistant and safer than glass.
In addition, it is lighter and easier to handle and it can be
cut into intricate shapes to fit your design.
Stock Size:2mm x 1220mm x 1830mm (4' x 6')
Color: Silver (Regular)
ACRYLIC DAY AND NIGHT
The unique material for black built-up letters, that must be clearly visible, even in the dark. Translucent black-white when illuminated. One-side satin frosted finish.
Stock Size: 3mm x 1220mm x 2440mm (4' x 8') 
For the perfect union in many applications: furnitures, displays, store fixtures, mechanical engineering, model building, repairs and DIY.
ACRIFIX® 1R 0192
1-component polymerization adhesive, light-curing, viscous
For sheet material: extruded (XT) and cast (GS) acrylic sheet material, Clear
Application: butt joints, area bonding, fillet joints
Typical application: furniture, displays, store fixtures, mechanical engineering, model building, repairs and DIY
Gap-filling: yes
Appearance of bond: virtually colorless, bubble-free
Weather-resistant: yes (annealing recommended)
Bond strength: very good
Curing: light-curing or UV
Time required before further processing in hours: > 3
Viscosity mPA*s: 1600 – 2000
Safety indications: irritant, highly flammable
UN number: 1133 Class 3 II

Packages: 100g Tube